The Ethnographic Open-Air Museum of Latvia
When entering the tiny Latvia of the former times that hides unobtrusively behind the pine forest at Lake Jugla, don't strive to perceive it as a reality for it was a reality only to those from long ago. But the objects, structures, and households still continue to exist. You, a visitor and a stranger, will be rewarded with the intimacy of these treasures of our predecessors. This feeling, without any reminiscence of contemporary man, may be vague, imperfect or too subjective though nursed by many and winnowed by time.
Contacts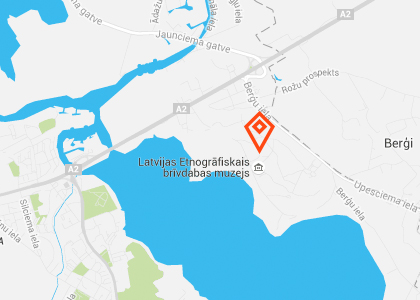 ---
Please turn on Javascript to see email address!
---
Working hours
During the Summer season (May 1st – September 30th) museum is open from Sunday to Thursday 10.00-18.00 (tickets can be purchased till 17.00), on Friday and Saturday from 10.00-20.00 (tickets can be purchased till 19.00)
It is mandatory to wear a facemask while visiting the indoor spaces at the Museum!

During the Winter season museum is open daily 10.00-17.00 (tickets can be purchased till 16.00).

The museum is closed on January 1st; June 23rd and 24th; November 18th; December 24th, 25th and 31st.

---
Properties:
Registration number 90000053011
The Treasury (Valsts kase), bank code: TRELLV22
Account number: LV08TREL2220638004000